Featured Courses
Gain the confidence to create digital media and teach media literacy skills—from producing videos to identifying misinformation to understanding copyright.
Online Workshop (FREE)
May 18, 2022 4:00 PM PDT
Data Storytelling with Infographics 
This 1-hour live workshop is open to all! It's a fun way to get your feet wet whether you're considering enrolling in Making Infographics to Inspire Learning or already taking the course. Learn more and sign up for the workshop.

Educators in K-12 will gain the skills and confidence to successfully incorporate media literacy and media production into your teaching—whether you work with students or other teachers!

Set your own schedule and learn at your own pace with hands-on, step-by-step courses developed by our team of professional media literacy instructors. No expensive media-making software required.

Earn a Certificate of Completion for 10 hours of course work for each course completed. Courses also help you earn micro-credentials toward PBS Media Literacy Educator Certification.
PBS Media Literacy Educator Certification by KQED
KQED Teach courses help you prepare to apply for media literacy micro-credentials on Digital Promise.
Earn all 8 micro-credentials to become a PBS Certified Media Literacy Educator.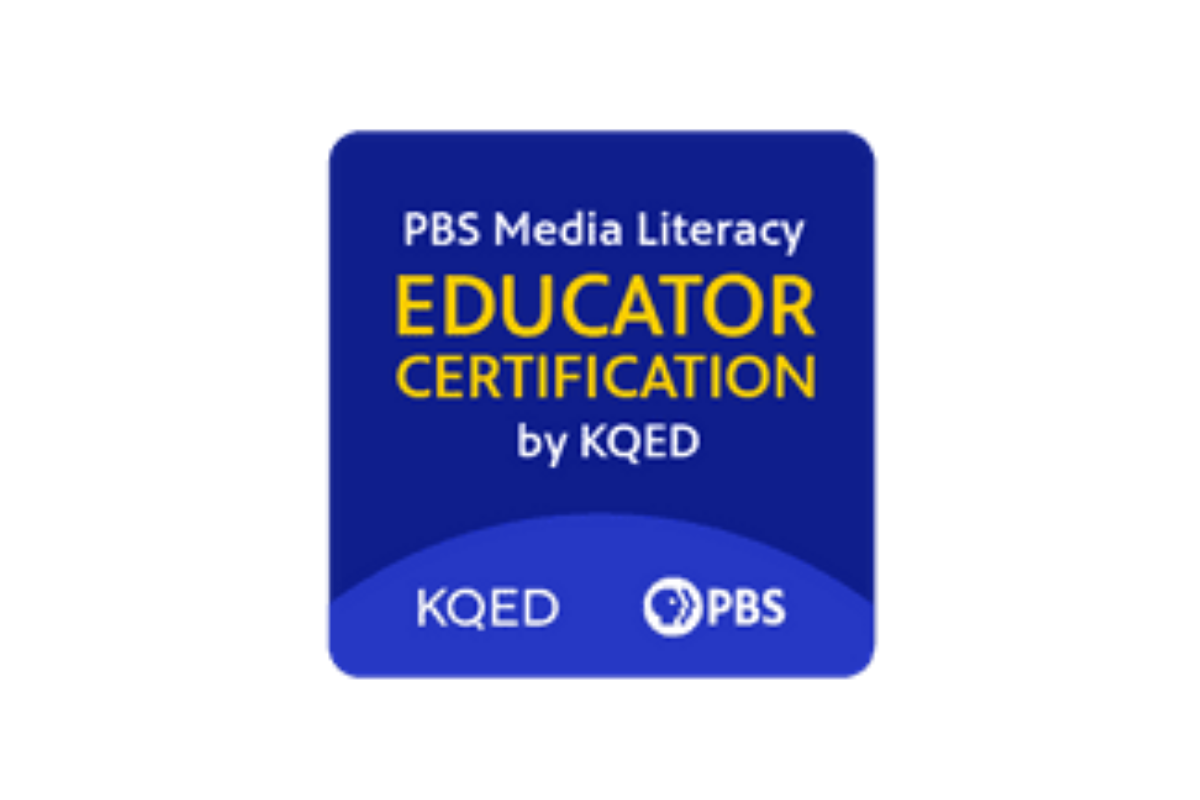 Common Sense Education rated KQED Teach a "Super PD resource for making media in the classroom" and the teacher community gave it 5 stars!

The California Department of Education selected KQED to help fulfill the state mandate to provide instructional resources on media literacy to all California teachers.

The PBS Media Literacy Educator Certification by KQED received a 2019 Award of Excellence from Tech & Learning magazine.
About KQED
KQED is a nonprofit, public media station and NPR and PBS member station based in San Francisco that offers award-winning education resources and services free to educators nationwide. KQED Teach is a collection of professional development courses that empower educators to teach media literacy, make media for the classroom and lead media-making projects with students in K-12.